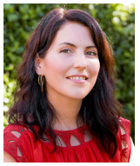 Kristen loves the everyday challenges and excitement inherent in helping people buy and sell property. Building lasting relationships and following through beyond the sale is what sets her apart from the rest. As a listing Realtor®, Kristen will listen to you and work with you to help define your specific needs and goals to develop a cohesive selling strategy and marketing plan to sell your property at the highest possible price. As a buyers Realtor®, Kristen understands that you are about to embark on one of the most exciting and important decisions in your lifetime. She will help you define your dream home, while making the process pleasurable from the beginning until you find and ultimately own the home you'll love.
Meet Kristen Higgins
Your Neighborhood Specialist
Why should you choose Kristen as your Realtor®? Because it is simply more enjoyable to work with someone who enjoys what she does.
What Kristen's Clients Say...
"…excellent service…"
Kristen's Attentiveness stands out throughout our experience with her. She always offered to do more than expected. Always had a positive outlook when looking out for our interests.
"…surpasses all expectations…"
Kristen is wonderful to work with. She continues to check in with us. We will recommend her to all of our friends for their real estate needs. Kristen should be considered a valuable asset to your team and given the highest regard.